Premium UHD, Everything Happens Here
HDR Plus, find the hidden details
Get more out of your content without missing tiny details with Samsung Premium UHD TV. HDR Plus offers a wide range of brightness levels that let you see clearly even in the darkest and the brightest scenes.
HDR Plus
HDR Plus brings the content creator's vision to life. As an advanced HDR technology, it optimizes every scene for more remarkable HDR expression.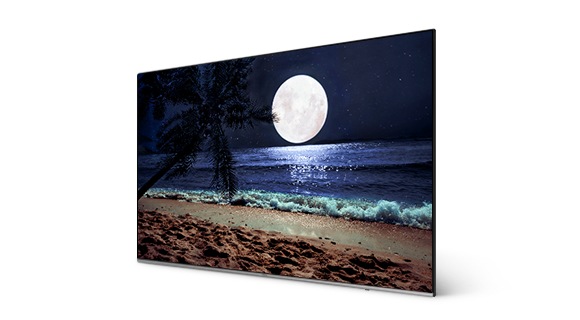 Ultra Slim Array
See details pop out with deep contrast levels. Ultra Slim Array carefully controls the backlight, making dark scenes darker and bright scenes even brighter.
Dynamic Crystal Colour
With Dynamic Colour technology, discover an expanded world of colours where millions of additional shades make all the difference.
Game Mode, get your best game on
Whether it's dynamic action or something fun from the arcade, Game Mode gives you an excellent gaming environment. Minimal Input Lag: Enjoy seamless dynamic action with fast interaction and minimal lag. Smooth Motion: See smooth motion even when playing games with high graphic quality.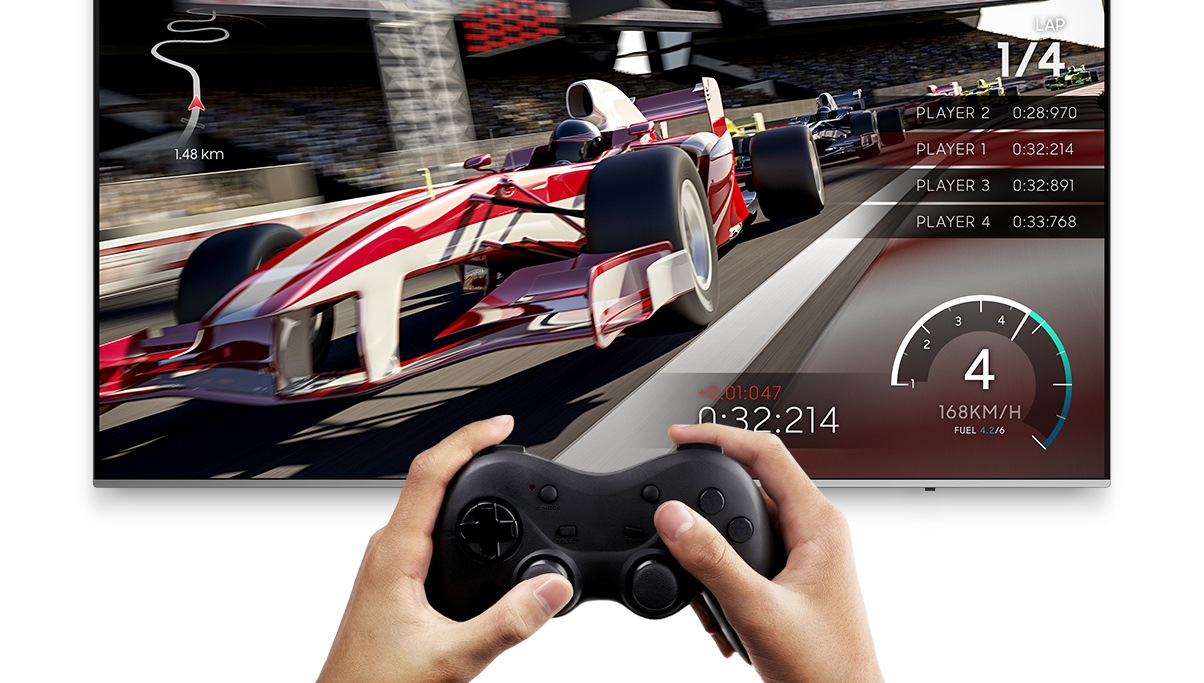 4K UHD Resolution
Prepare to step up your viewing experience with UHD resolution. Four times more pixels than Full HD means four times the resolution, for a noticeably clearer picture.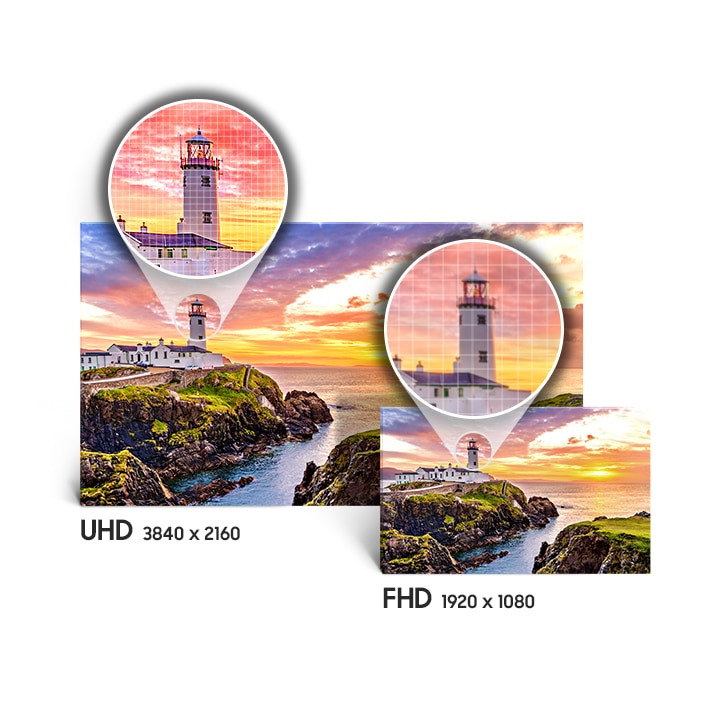 Supreme UHD Dimming
Supreme UHD Dimming makes sure you see the scene you're watching properly, making minute and precise adjustments to colour, sharpness and contrast on mere tiny sections of the screen.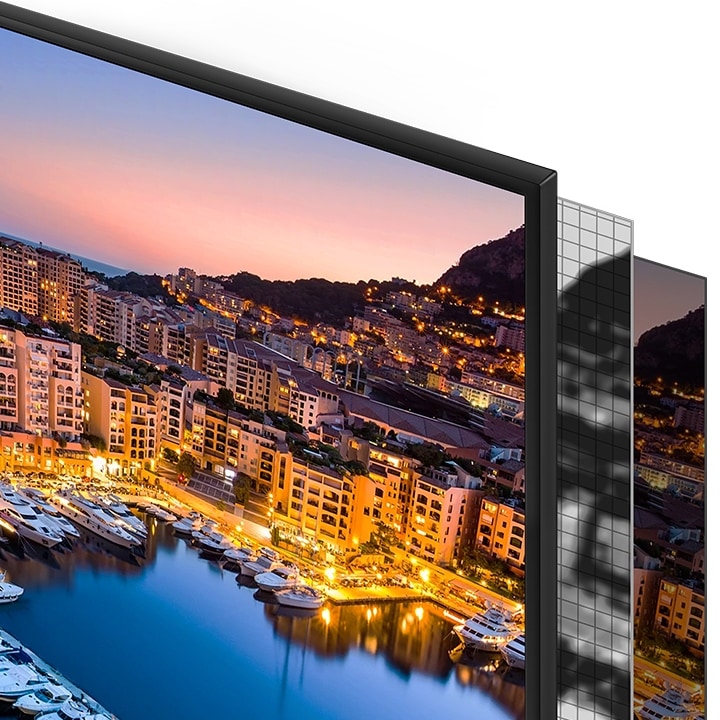 Super Big TV, see the bigger picture
Experience on-screen entertainment on a much larger scale. Get a breathtaking cinematic experience and even feel like you're at the sports game with an enhanced level of immersion. Vivid colours and more precise details, you'll keep wanting to see more.
Slim with modern simplicity
* Actual product may differ from image shown. Please see our product gallery.
Boundless Design
Get ready to dive into your Premium UHD TV. Virtually bezel-less on 3 sides, the sleek design takes you on another level of immersive viewing experience.
Clean Cable Solution
Eliminate distractions from the incredible picture quality of your TV. The Samsung Clean Cable Solution neatly manages cords in a slim, sleek stand, freeing you from frustrating clutter.
* Actual product may differ from image shown. Please see our product gallery.
360° Design, it's minimalism
Gorgeous to look at, the minimalistic design looks stunning anywhere you sit. The slim design adds a touch of elegance and finesse to your space.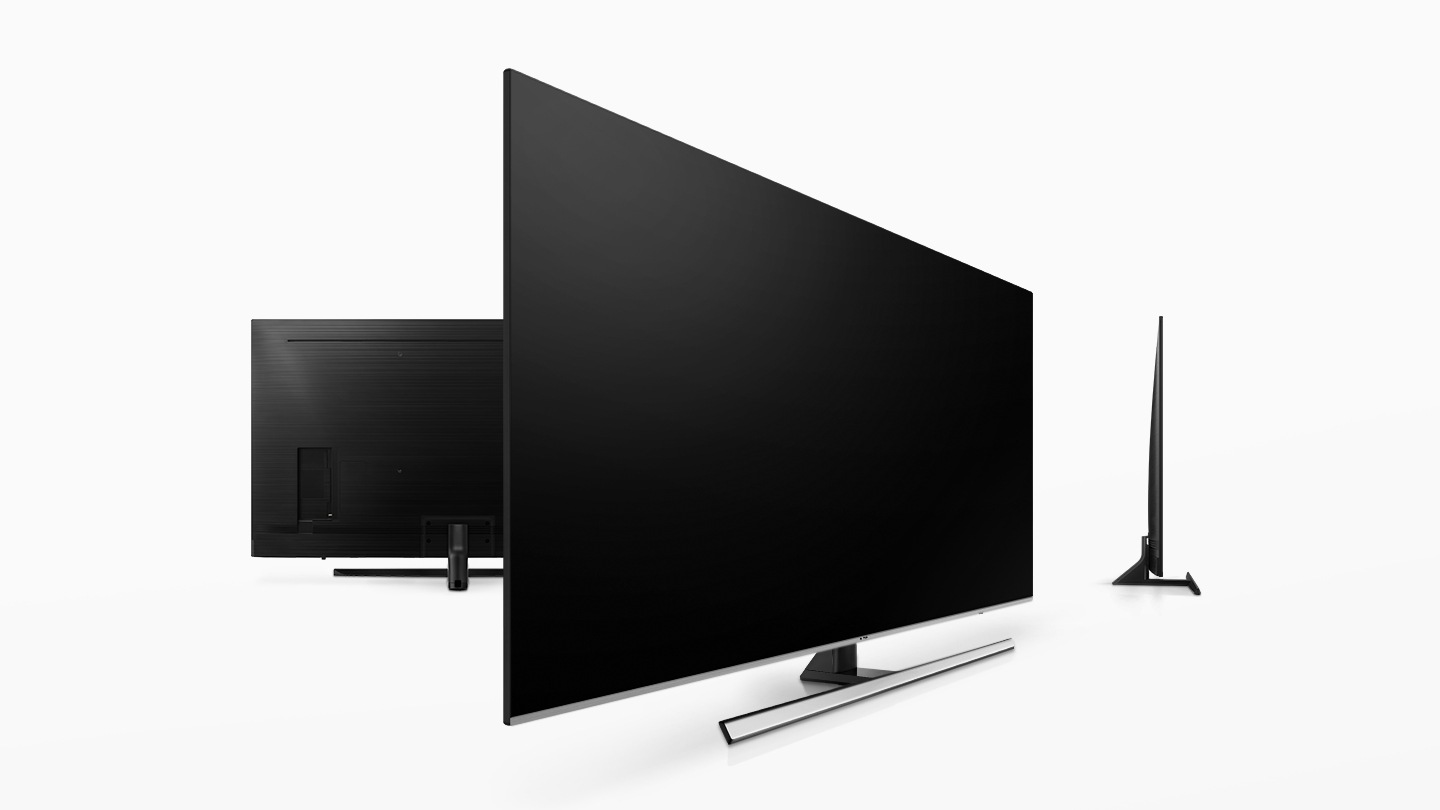 * Actual product may differ from image shown. Please see our product gallery.
An intelligent way to enjoy the smart TV
Easily access your favourite content through one simple portal with Smart Hub. Your TV automatically syncs to your compatible smartphone so you can easily browse, stream and control content on the big screen.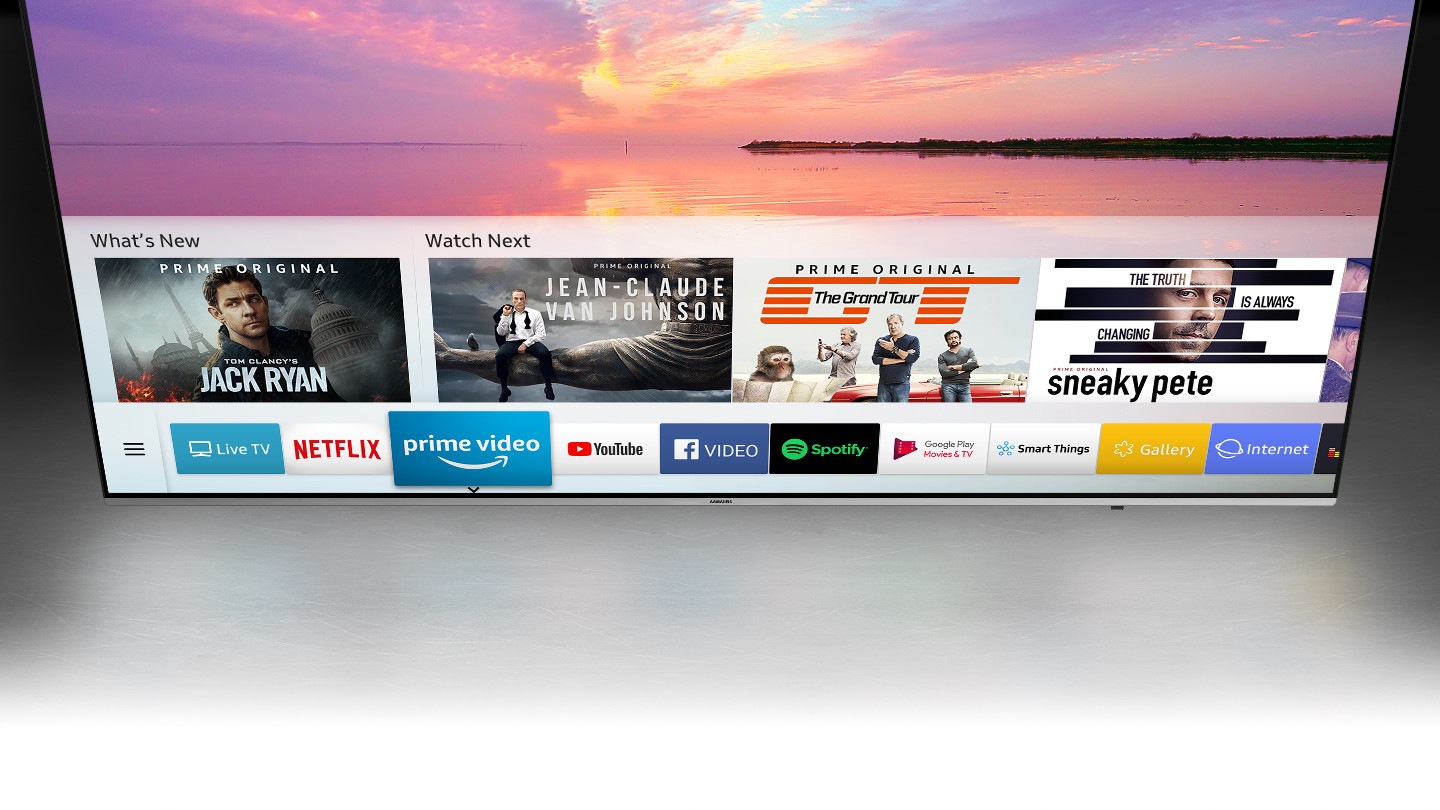 * Images are simulated and for illustration purposes only. The appearance and design specifications which is not affecting to product performance are subject to change without notice.
** Smart service and GUI(Graphic User Interface) may vary by model and region.
*** All devices must be on the same network and Internet connection is required.
**** Netflix streaming membership required.
One Remote Control
The average person has four remotes to control their TV and other devices. Now, you only need one. The universal OneRemote Control recognizes other devices connected to the TV, so you can integrate and control multiple devices all at once
* Actual product and remote control may differ from image shown.
SmartThings
Seamlessly connect your Premium UHD TV with smart home devices and appliances, and control your TV simply by talking to it.3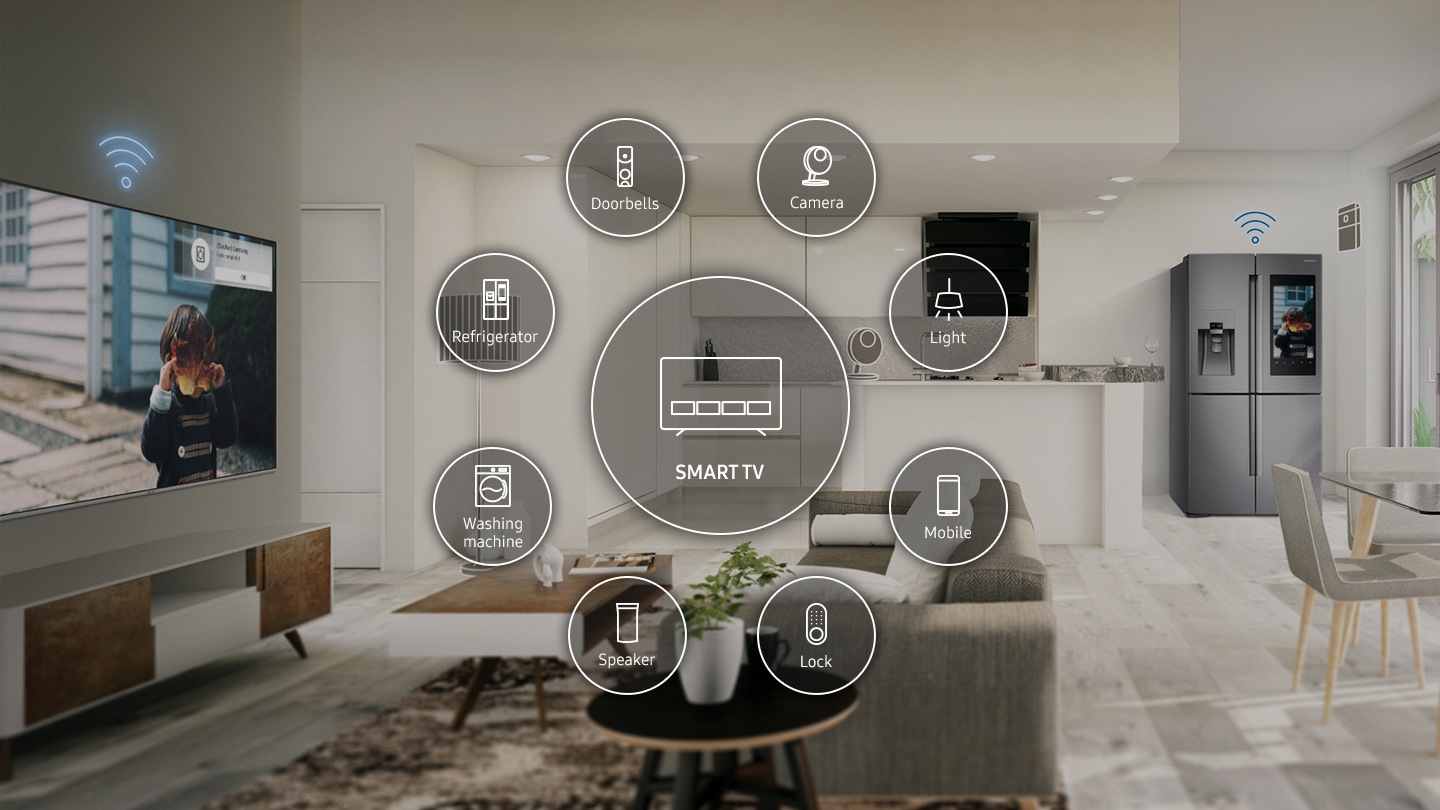 * SmartThings compatible devices may vary by region.
** This service and GUI(Graphic User Interface) may vary by region.
*** This function may differ by mobile and operating system.
**** Must download and install the SmartThings app.
3.Samsung Account log-in and data network connection (Wi-Fi or data network) are required to use Bixby. User interface design is subject to change. Not all features available at launch. Bixby recognizes select languages. Others to be supported. Using Bixby Voice may be limited under certain situations. Bixby Voice is designed to recognize certain US English accents and dialects. Some Bixby features may not be available depending on country, region or language.
SmartThings App, just one app for all
Mobile Set-up
Step 1
Your mobile and TV will connect automatically, taking you to the set-up step.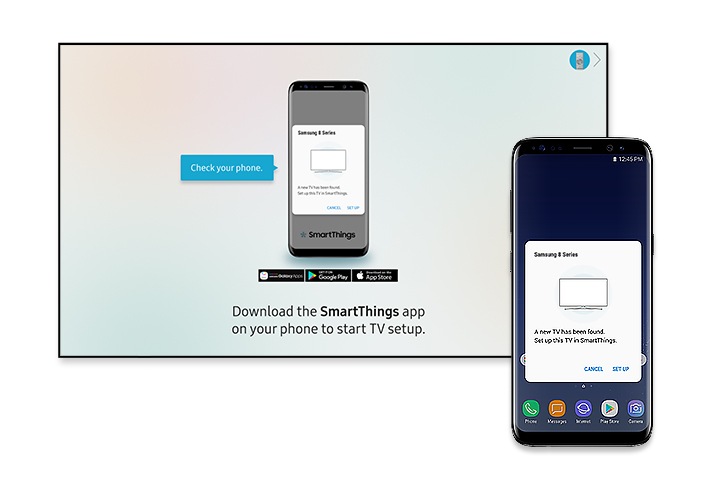 Step 2
If your mobile is connected to Wi-Fi, the network information will be shared with your TV.
Step 3
If your mobile is linked to a Samsung Account, the account information will automatically be shared with your TV.**
Step 4
Select the apps you want to enjoy and add them to the Smart Hub. That†s it! Now, just kick back and enjoy your Smart TV!***
* Auto recognition between mobile phone and TV may vary depending on the mobile device. For mobile devices that do not support auto recognition, open the SmartThings app on your mobile to begin set-up.** Setup process requires a Samsung Account. TV must have an internet connection for mobile set-up.*** The set-up process can also be done by remote control.
Content Sync & Share
Take full advantage of the Samsung Cloud. Seamlessly connect your Samsung smart devices to sync photos. Now you can share your mobile pictures and enjoy it on the TV or refrigerator screen.
* Compatible devices only.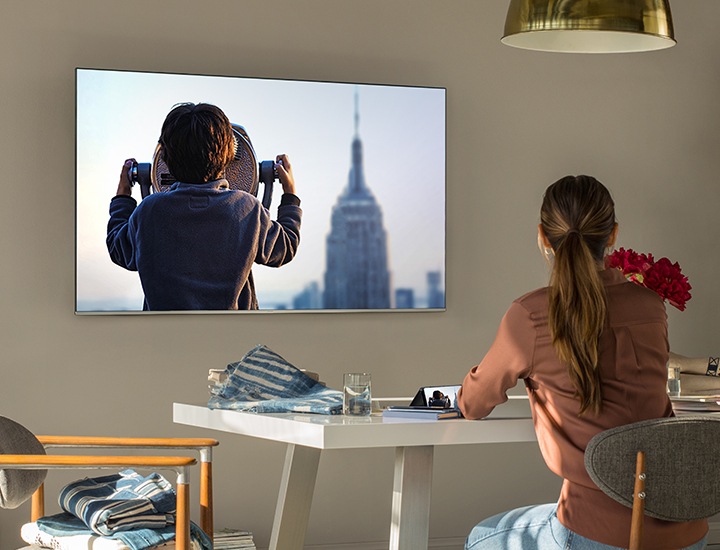 Notification
Know what's on the go without leaving your TV. Get pop-up messages on your TV, with status updates for home IoT devices, calendar reminders, and notifications when your favourite content is on. You can even get notifications on your mobile.
* Compatible devices only.